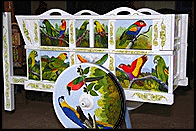 &nbsp &nbsp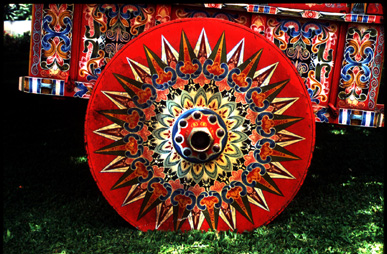 Traditional Decorated Carts of Costa Rica
In September of 2000, I traveled to the wonderful country of Costa Rica. On these pages I will share a few of the highlights of my trip.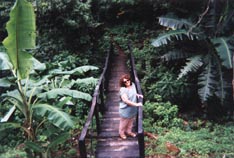 My traveling companions were my sister, Diane, and my daughter, Laura. Laura was coming to Costa Rica as a volunteer English teacher in a small, isolated village in the central plateau area. Diane and I used Laura's trip as our excuse to visit this beautiful country. After she began her training, we visited the capital city, San Jose, and the rain forest and then flew to Playa Hermosa on the Pacific coast, where we enjoyed a different world of beaches and scuba diving.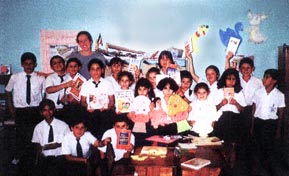 Laura went on to discover a town and especially a family of warm loving "Ticos" who welcomed her into their hearts and their lives. This picture shows her with all the children in the school holding the new books she was able to give to them with the help of family and friends. She had many wonderful experiences and adventures, but that's another story for another web page. The story of our trip continues on the following pages.

&nbsp